Compress a file even when the file is used by another process
Systémové súbory Windows umožňujú súčasne viacerým procesom čítať a zapisovať rovnaký súbor. Ak je to potrebné, prvý proces, ktorý otvoril súbor, môže zabrániť ďalším procesom v jeho čítaní alebo zápise.
Ak sa archivačný softvér pokúsi získať prístup k súboru a skomprimovať ho a iný proces bráni archivátoru v používaní súboru, vyskytne sa chyba a kompresiu nie je možné úspešne vykonať.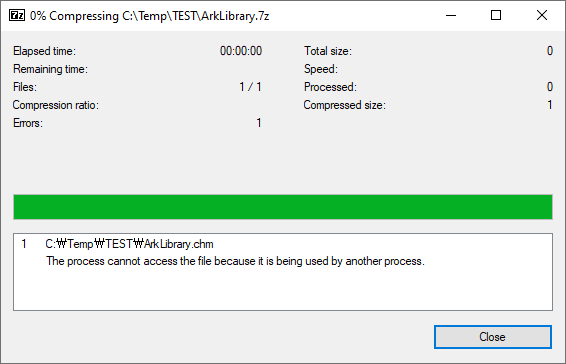 Spolu so zobrazením varovnej správy, ako je uvedené nižšie, Bandizip poskytuje funkciu kompresie súboru používaného iným procesom, ak súbor nie je možné zapísať, ale je možné ho prečítať.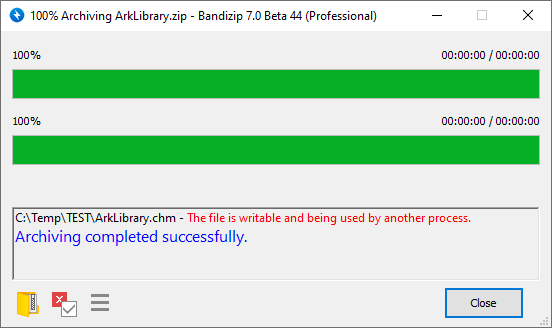 Ak táto funkcia nie je potrebná, v rozšírených nastaveniach, ako je uvedené nižšie, vypnite "Zbaliť súbor, aj keď ho používa iný proces".